This Cesky Krumlov post was written in collaboration with the tourism board of South Bohemia, who hosted me during this trip. All ridiculous anecdotes, experiences, and photos are of course my own 🙂
I mean dayum, who knew towns could be this "swipe right" cute?
Built into a beautiful bend along the Vltava River, Cesky Krumlov is famed for its scenic vistas and orange rooftops, enchanting travelers daily who have stopped in search of fairytale vibes, hearty food and… new profile pictures. Obviously.
With its giant castle, amazing views and endless parade of charming streets, Cesky Krumlov has a well-earned reputation as one of the best gems in the South Bohemian Region of the Czech Republic. After spending some time there, I can confirm: Cesky Krumlov's magic levels are off the charts. In this guide, I want to walk you through some of the best things to do in Cesky Krumlov, alongside practical nuggets of info like how to get there, where to stay and important must-knows before you visit.
Here's what we're covering today: [show]
Things to do in Cesky Krumlov
Whether you have only a day or three, there are plenty of things to do in Cesky Krumlov to fill your time. Here are a few highlights:
1. Visit Cesky Krumlov Castle
If you only do one thing in Cesky Krumlov, this is it. With its picture-perfect Renaissance tower commanding attention from every angle in town, this giant castle is one of Cesky Krumlov's most well-loved landmarks (and among the largest castles in the entire world). Don't miss the uniquely ornate and well-preserved Baroque Castle Theatre or the sprawling castle gardens which go on for over 10 hectares… yes, that's a ton of space for activities 😉
NOTE: Unfortunately, there is one attraction at Cesky Krumlov Castle that I strongly disagree with. Right at the entrance of the castle is where you'll find a "bear moat" that houses a resident bear. Seeing that poor animal in captivity like that really did put a damper on my experience, and while bear keeping is a longstanding tradition of the castle, it's one I definitely can't support.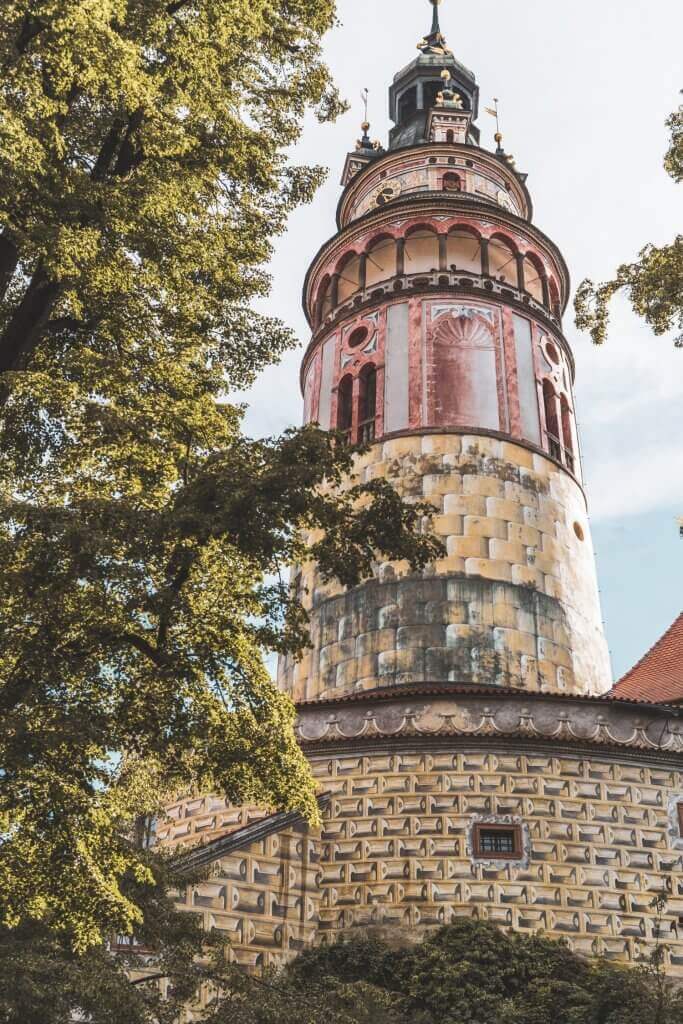 2. Take a walk through Latrán
Latrán is the charming area just below Cesky Krumlov castle, packed to the brim with beautiful sights like Medieval burger houses, perfect for photographing incessantly. Found on the left bank of the Vltava River, this gorgeously preserved part of the Old Town becomes even more of a time warp at night, when the day trip crowds have scattered and it's just you becoming one with the cobblestones.